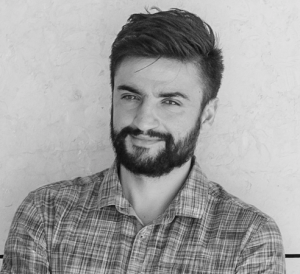 Hugo Veiga ,Co-Founder and Executive Creative Director, AKQA São Paulo
Hugo Veiga is one of the main faces of Brazil's new generation of creative leadership.
After being highlighted by Ad Age has "Creatives You Should Know," he was recognized Best Copywriter in the world at the 2013 Cannes Lions. That Festival, he won a record of 23 Lions for five different projects, including Latin America's first Titanium Grand Prix with Dove Real Beauty Sketches that became the most-watched branded film of all time on YouTube and was named 2013 Best commercial by TIME magazine.
In 2014, he co-found AKQA's São Paulo office with Diego Machado – his creative soul mate – and has led creative projects for innovative companies like Google and Netflix, and artists like Usher, Elton John and Lady Gaga. Hugo is also re-imagining the future of creative agencies. Recently open, the new office named AKQA Casa (Home), is human and community oriented, where creative-minded people from any background and of any discipline – musicians, artists, writers or performers – are welcome to co-create with the AKQA team.
The co-creation spirit is also extended to clients, that often sit down together in the search of creative solutions for their briefs, and to other network offices that make São Paulo a creative hub for AKQA. With a hunger for world's first ideas and care for the ones surrounding him, he has been profiled in publications, such as the AdAge, Luerzer's Archive, The Drum and New York Times.